| | |
| --- | --- |
| Prof. N.N.G. Mathur | Udaipur, June 2006 |
| Principal | |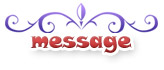 We are in an era of globalization where there is an urgent need of vocational courses to prepare our students for self employment in emerging occupational areas.

To cope up with the demands of unemployed youths, Pacific Education Society has come up with yet another project Pacific College of Teacher's Education. B.Ed. is a job oriented Two year programme. The introduction of this course has brought a ray of hope to the sinking spirits of our unemployed youth. It has brought a burst of fresh air into the dark and gloomy world of unemployed university graduates.

I am highly grateful to Mr. B.R.Agrawal, Mr. Rahul Agrawal and Mr. Ashish Agrawal for their valuable help, constant encouragement and unfailing guidance to make this college a centre of attraction.

Last but not the least, I would like to thank all the staff members of Pacific College of Teachers' Education for their support and co-operation. Without their help I would have had great difficulty in establishing this college and making a good start.